Middle East Student Recruitment Tour
Spring Tour: March 7 – 21, 2021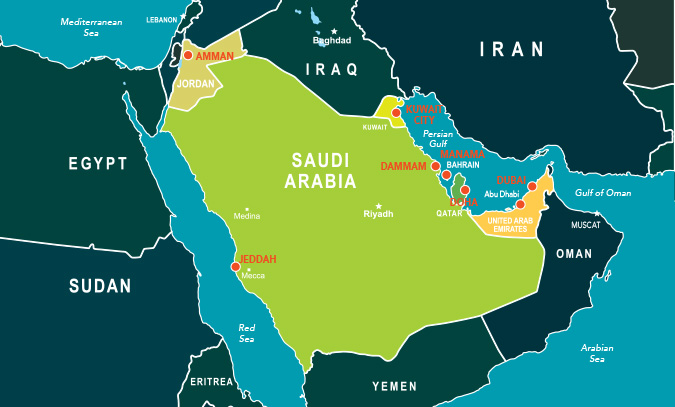 DESTINATIONS
Amman, Jordan
Jeddah, K.S.A.
Dammam, K.S.A.
Manama, Bahrain
Dubai, U.A.E.
Abu Dhabi, U.A.E.
Salmiya, Kuwait
Doha, Qatar
Registration closes February 5, 2021
The Middle East Student Recruitment Tour is an effectively planned itinerary directed at colleges and universities in the United States wanting to build long-lasting connections with Middle East students by traveling to the Middle East and visiting their schools directly.
Each city is carefully chosen to maximize student attendance. The fairs are attended by highly qualified, academically prepared students from the Middle East in the process of researching and selecting programs for undergraduate, graduate, professional degrees from colleges and universities in the United States.
U.S. Educational Group invests heavily in advertising the fairs for each destination through top English and Arabic publications, online Arabic-language search engines and websites, social media outreach, direct marketing to private high schools, universities, AMIDEAST centers, U.S. embassies, English language centers, and other personal connections.
Participating universities and colleges receive representation at student fairs, school visits, and education briefings. Also, registrants are promoted on Al-Jamiat.com (an online resource for international students who are intending to study in the United States) and social media. An information booklet with institution descriptions and contact information will be distributed to students. At each fair location, participants will have: One Table, One Tablecloth and Two Chairs.
What happens on a USEG Tour?
Full Tour Participation Fee: (All 8 Cities) $7,695
Per City:
$1,500 Amman, Jordan
$2,000 Jeddah, K.S.A.
$1,500 Dammam, K.S.A.
$2,500 Manama, Bahrain
$1,500 Dubai, U.A.E.
$2,500 Abu Dhabi, U.A.E.
$2,500 Salmiya, Kuwait
$2,500 Doha, Qatar
Tour cost is not inclusive of airfare or hotel.
Internal Airfare cost is $1,400.00
All invoices for tour participation must be paid prior to leaving the United States.
Amman, Jordan
Mr. Mousa Saffouri
Assistant Director of Sales
InterContinental Jordan
Islamic College Street
P.O. Box 35014
Amman 11180, Jordan
---
Jeddah, K.S.A.
Mr. Sami Khan
Sales Manager
Assila Hotel
Prince Mohammed Bin Abdulaziz Street
Tahlia Street Jeddah, K.S.A.
---
Dammam, K.S.A.
Mr. Raniello Ramirez
Sales Executive
Le Meridien – Al Khobar
P.O. Box 1266
Al Khobar 31952, K.S.A.
---
Manama, Bahrain
Ms. Cristalyn Pastrana
Cluster Director of Marketing
Le Meridien City Centre Bahrain
Sheikh Khalifa Bin Salman Highway, Al Seef
Manama, Bahrain
---
Dubai, U.A.E.
Mr. Hanif Miah
Assistant Director – Meetings & Events
Mövenpick Hotel & Apartments Bur Dubai
19th Street Oud Metha
Dubai, U.A.E.
---
Abu Dhabi, U.A.E.
Mr. Shadi Al Mosfi
Events Sales Manager
Sheraton Abu Dhabi Hotel & Resort
Tourist Club Area, 46066
Abu Dhabi, U.A.E.
---
Salmiya, Kuwait
Mr. Wissam El Injbar
Cluster Director
Marina Hotel
P.O. Box 707
Salmiya 22000, Kuwait
---
Doha, Qatar
Ms. Dennielyn Viesca
Senior Account Manager
Sheraton Grand Hotel & Convention Center
Al Corniche Street
P.O. Box 6000
Doha, Qatar
Recommended Travel Agent
Golden Eagle Travel
Mr. Hani Akil
Golden Eagle Travel
115 S. Union St.
Suite A100
Alexandria, VA 22314
Phone: 703-288-3444
Cell: 202-236-2701
Email : h.akil@gogoldeneagle.com
Mr. Akil has developed the complete itinerary for this trip, when calling Golden Eagle please ask for Mr. Akil.
---
Recommended Shipping Agent
Air Concepts USA
645 SE Central Parkway
Stuart, FL 34994
Phone: 800-468-9873
Email : jen@airconceptsusa.com
Our worldwide network consists of 190 countries with on time reliability to nearly 70,000 destinations. Air Concepts offices and international gateway centers provide complete handling of your packages to their final destination. You can be assured that with our dedicated worldwide network, all packages will receive the utmost urgency.
The Travel Abroad Program was specifically designed for people traveling to several different cities and countries with specific arrival dates. We assign a customer service representative to ship your material according to your arrival date and itinerary. We closely monitor your material through customs, completing all paperwork and paying customs duties, if assigned. We will work with your hotels or destinations to insure acceptance and delivery of your material.
SHIPPING WITH AIR CONCEPTS USA IS EASY
With Air Concepts USA, we pick up your materials directly from your location. Jen Greer (Jameson) will contact you regarding the dates Air Concepts USA needs your materials to insure prompt arrival dates to each destination for the USEG Educational Tour. If you have any questions or specific requests for international mail or courier, please feel free to contact our office.
For U.S. and E.U. passport holders, visas are obtained at port of entry in Bahrain, Jordan, Kuwait, Jordan, Qatar, and U.A.E.
The Saudi visa needs to be obtained in advance of tour.
It can be obtained on-line through the official Saudi visa portal https://visa.visitsaudi.com
When applying for the visa, apply as an individual, not with a group and apply for the tourist visa.
The whole process takes about 15 minutes.
For other nationals, please contact Joseph Humadi for assistance. Phone: 617.923.6024 Email: jhumadi@usegtours.com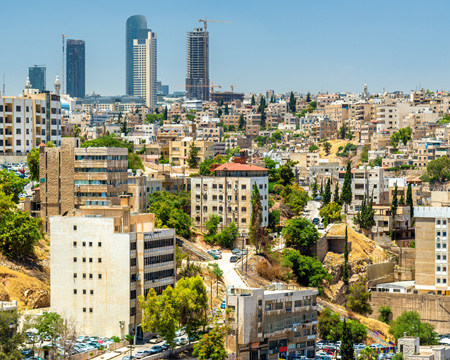 Amman, Jordan
March 7 – 8
Dammam, K.S.A.
March 11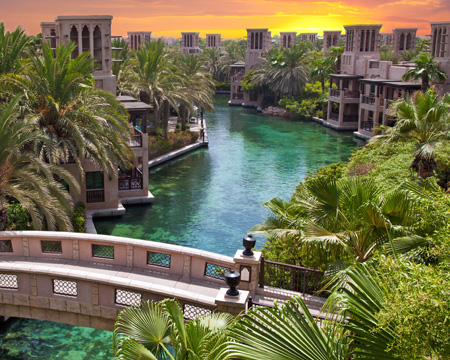 Dubai, U.A.E.
March 15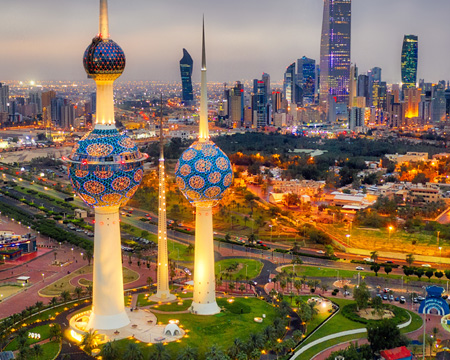 Salmiya, Kuwait
March 18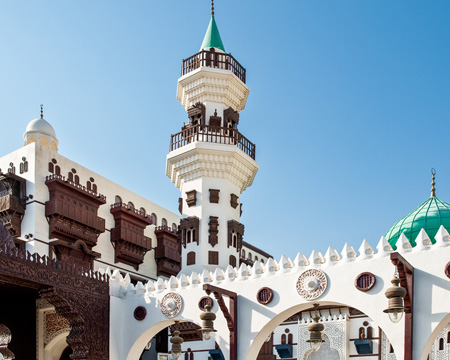 Jeddah, K.S.A.
March 9 – 10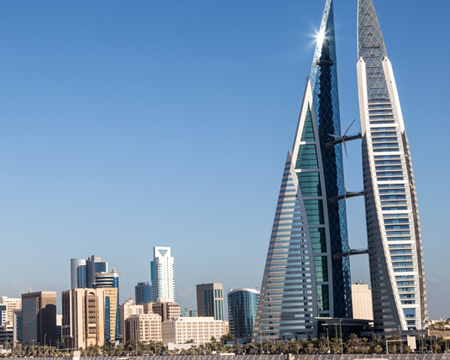 Manama, Bahrain
March 12 – 14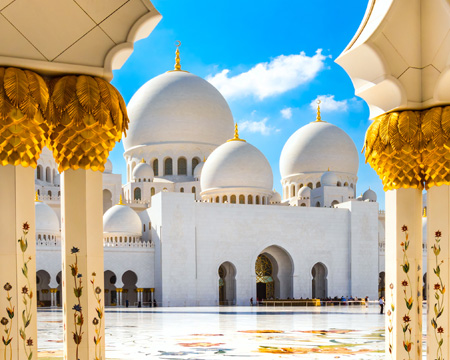 Abu Dhabi, U.A.E.
March 16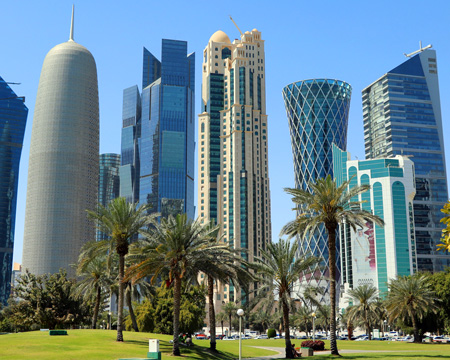 Doha, Qatar
March 20 – 21