About Us
Middle East Student Recruitment Tour
U.S. Educational Group recognizes that international education offers opportunities for young people to acquire training, knowledge, and understanding, which enhances the individual, the nation, and the world. U.S. Educational Group is staffed by Arabic-speaking educators, trained and experienced both in the Arab world and in the United States, providing cross-cultural expertise for Arab students seeking an international education.
Each city is carefully chosen to maximize student attendance. The fairs are attended by highly qualified students from the Middle East in the process of researching and selecting programs for undergraduate, graduate, professional degrees from colleges and universities in the United States.
During our tour, participants have the opportunity to engage with thousands of students from cities all over the Middle East. Our student fairs and school visits are interactive, engaging, and fun—for both students and university representatives.
China Student Recruitment Tour
U.S. Educational Group is partnered with Sunrise International to boost the marketing of student recruitment fairs, allowing the tour to hold true to the USEG tour legacy of first-class recruitment events. These tours focus on tier-2 cities, as these destinations represent an untapped opportunity to reach prospective students from China.

Sunrise International is a social enterprise dedicated to reforming global education through building English-language extracurricular programs abroad. Sunrise hosts over 200 events globally each year and has engaged over 120,000 high school and university students through workshops, events, and training programs.
The two annual USEG-Sunrise Tours are ideal for universities wishing to expand their outreach into China to connect with students on a more personal level. We also provide marketing support for clients who want to improve their image for this tour or future events. Our marketing support can cover both design and promotional needs, making your institution more appealing and accessible to the Chinese audience.
Daniel Adams
Director
International Center
University of Michigan-Flint
Flint, Michigan U.S.A.
Guilherme Almeida
Director
International Education Programs
University of California, Riverside
Riverside, California U.S.A.
Michael A. Brzezinski, Ed.D.
Vice Provost for Global Affairs and
Dean of International Programs
Purdue University
West Lafayette, IN U.S.A.
Harry G. Miller, Ph.D.
Vice President (Academic Affairs)
Gulf University for Science
and Technology
Hawally, Kuwait
Jennifer Tkacz
Director
International Admissions
George Mason University
Fairfax, VA U.S.A.
Dino Pruccoli
Director
International Admission
DePaul University
Chicago, IL U.S.A.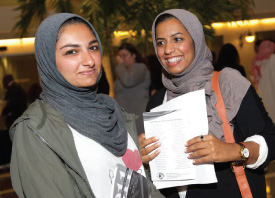 Joseph Z. Humadi
Joseph Z. Humadi founded the U.S. Educational Group, which produces "Al-Jamiat" the Arabic language magazine and educational fairs throughout the Middle East, North Africa, Eurasia and China. He is also one of the founders of the Washington International Education Council, which produces an embassy dialog in Washington, D.C. once a year in January and advises international students. He has been involved in international education for 20 years.
Mr. Humadi also runs the website www.al-jamiat.com, www.usegtours.com and www.washcouncil.org. He has produced programs in U.A.E, Jordan, Saudi Arabia, Oman, Bahrain, Egypt, Morocco, Tunisia, Kuwait, Lebanon, Turkey, Azerbaijan, Kazakhstan and China.
Mr. Humadi and his team also produce virtual college fairs (VCF) for specialized clients. The production for these VCF's includes setting up the website for the students to register. His team does all of the media buying, social media, print advertising, emails and mailings. The last VCF that USEG put together, produced over 5000 students that registered online and converted about 1000 to come on line during the fair. He is also a member of the Middle East SIG and NAFSA.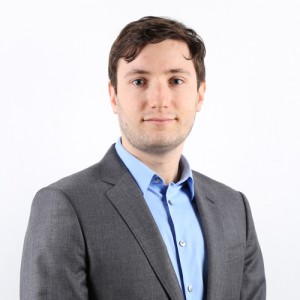 China – Partner
Gavin Newton-Tanzer is co-founder and president of Sunrise International Education, an experiential education and media company that manages extra curricular programs, pre-professional training, and lifestyle events for tens of thousands of Chinese students each year. Prior to Sunrise, he founded China Pathway, a study abroad "pathway program" provider, acquired by ShareWithU, as well as UExcel International Academy, an international education services provider operating centers in second tier Chinese cities, acquired by Compass Education Group. During college, Gavin founded the non-profit organization Global China Connection to bring together the next generation of US-China leaders, presenting in hundreds of schools across China and the US, and managing international youth programs including for the 2008 Beijing Olympics and 2010 Shanghai Expo. Gavin received his B.A. in Political Science from Columbia University, and has been a visiting fellow at the Carnegie-Tsinghua Center for Global Policy. An accomplished jazz pianist, Gavin is an avid reader and passionate about foreign languages.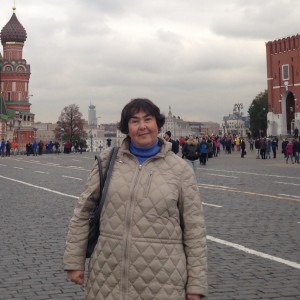 Russia Team Leader/ Partner
Larisa Brener graduated from Dnepropetrovsk State University with a masters degree in pedagogy and applied linguistics. Larisa started her career as a teacher, counselor and Associate Vice President of the Youth Camp "Artek" on the Black Sea.
In 1994 Larisa was invited to manage university partnership grants between former USSR ( Russia and Ukraine) higher education institutions and U.S colleges and universities, and moved with her family to Chicago, Illinois. In 2004 Larisa together with AACC introduced community college concept in Ukraine and Russia and conducted seminars for Russian and Ukrainian higher education institutions.
In 2005 Larisa was invited to become a chair of Sister City partnerships between Silicon Valley and Russian Federation at City of San Jose and be a Program Coordinator at San Jose State University. Larisa received a congressional award for her work as an international educator and recruiter and a person who tied Silicon Valley with Eurasia, Eastern Europe and Scandinavia. During her work as a Manager of International Recruiting at California State University, Fullerton, Larisa successfully developed recruitment of students from Eurasia and Eastern Europe, which resulted in immediate significant increases in enrollment of undergraduate and graduate programs from that region. Larisa is a Board member for several international schools in Russian Federation, Eurasia and Eastern Europe, as well as a consultant for numerous projects between Russian Federation higher education institutions and United States.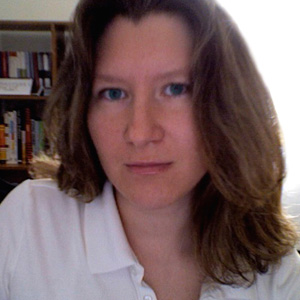 Director of Social Media
Linda Tokarczyk graduated from the Cleveland Institute of Art with a major in Graphic Design. She has over 15 years of expertise in brand development, marketing collateral, and website design.
She has been working with the U.S. Educational Group since 2008, designing USEG's postcards, student guides, and websites. She recently accepted an additional role as director of social media.
Linda lives in Cleveland, Ohio.